SPOCon 2018 – Vendor Exhibit Information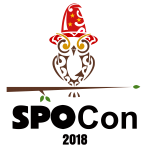 Aloha!
SPOCon2018, a one-day procurement training conference, will be held on Friday, October 19, 2018, from 7:30 a.m. to 4:30 p.m., at the Hilton Waikiki Beach Hotel. Similar past years, approximately 120 state and county purchasing staff and more than 20 vendors with contracts through NASPO ValuePoint are expected to attend.  This conference is unique because state and county purchasing staff are dispersed throughout our island state, and we welcome opportunities to bring this group together for a conference at a single venue.
Conference activities that we plan to include are procurement training, an awards program to recognize top procurement staff in the state, and face-to-face interaction with vendors in the Vendor Exhibition Hall.
To download complete details and the fillable registration form click HERE.
 Important Information
Only companies that have a statewide contract will be invited to have a table
 Cost:   $150 USD
Includes
1 6' x 30" Linenless Exhibit Table
Face-to-face with attendees. There will be two breaks when attendees are to visit vendor exhibits: 10:00 – 10:30 am and 3:00 – 3:30 pm
Valet parking for 1 vehicle
2 boxed lunches
Participation in vendor introduction on stage
Company logo, contact info, state contract info, and 125-word description in printed SPOCon program
Company logo on Exhibit Passport
All costs payable by the vendor directly to the Hilton Waikiki Beach Hotel.  To confirm participation, registration and payment are due Friday, September 28, 2018.
Location:    Hilton Waikiki Beach Hotel – Third Floor
Training for Government Employees: Prince Kuhio Ballroom
Vendor Exhibits: Prince Edward & Prince David Rooms
Accommodations:      Please contact the Hilton Waikiki Beach Hotel directly at (808)922-0811 or visit the hotel website at  http://www3.hilton.com/en/hotels/hawaii/hilton-waikiki-beach-HNLWAHF/index.html
Directions:   Best way to get to the hotel is to turn right onto Kuhio Avenue from Kapahulu Avenue. After Ohua Avenue you'll see the porte cochere on your right.
Giveaways:   All State/County Departments and Agencies value our vendors, who sometimes seek to express their appreciation for our business.  Vendors can best convey their appreciation by continuing to promptly provide high-quality goods and excellent, reliable services at the best possible prices.
All employees who award contracts for a state/county agency or have other duties relating to the procurement of goods and services must comply with the State Ethics Code, Chapter 84, Hawaii Revised Statues. Such employees are prohibited from accepting any gifts from vendors or contractors who do business or are seeking to do business with the state.
In keeping with that Code, and in the spirit of a professional public entity, state/county employees who conduct procurement do not accept gifts of any kind from vendors. Please save your point-of-sale items/giveaways for other marking events. However, if a small quantity of a product sample is being used to evaluate a product, then the Ethics Code won't prohibit the procurement specialist from receiving the product sample.  We greatly appreciate your understanding and support of the State Ethics Code. We look forward to your continuing business in the years ahead.