Nominations Open for 2019 Hawaii Procurement Professional Excellence Award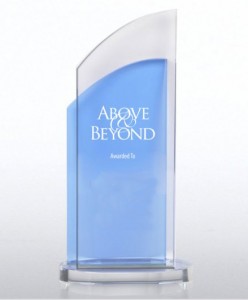 The State Procurement Office is now accepting nominations for the Hawaii Procurement Professional Excellence Award in recognition of:
Noteworthy contributions to procurement include extraordinary business leadership or the design, development or execution of a procurement program or project that furthers an Agency's / Department's mission. Such contributions also include performance of any single task that merits special recognition because of its contribution to meeting a contract cost, schedule and performance goals.
Noteworthy contributions to contracting policy include the development of a management policy, regulation, data system or other task that significantly enhances the economy, efficiency and effectiveness of an agency's acquisition system.
The SPO invites all State/County Departments and Agencies to nominate a procurement/purchasing professional who has made such noteworthy contributions.  To be eligible for the Procurement Professional Excellence Award, the candidate must
Be currently employed by any CPO jurisdiction in the State of Hawaii.
Have made a noteworthy contribution to contracting operations or policy within 24 months of the due date for nominations.
All nominees for the State Procurement Excellence Award will be invited to the SPOCon Awards Luncheon on Wednesday, October 16, 2019, at Noon.  Each nominee will receive a certificate of award from our presenter, Comptroller Curt Otaguro.  The winner of the award will receive up to $500 for reimbursement for procurement training.  Training must take place between November 1, 2019, and October 31, 2020.
Download and complete the pdf-fillable application form and submit a PDF of the completed, signed form by Thursday, September 12, 2019, 4:30 pm, to [email protected].