Job Opportunities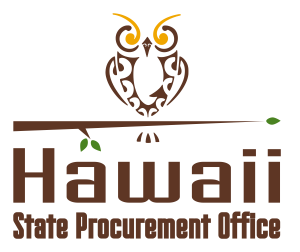 PURCHASING SPECIALIST IV, V, and VI
State Procurement Office
Honolulu, Hawai'i
Level IV: Starting at $4,413/month (SR-22)
Level V: Starting at $4,968/month (SR-24)
Level VI: Starting at $5,373/month (SR-26)
Join our high performing team and enjoy challenging and interesting procurement and contract work that covers all state agencies and counties across Hawai'i! We are seeking people who are interested in building a professional career with all kinds of opportunities to learn, train, travel and be part of a very special team. Contribute to the growth and development of Hawai'i's economy!
Level IV: Make the full range and variety of work in procuring and establishing standards and specifications for commodities and services that involve the application of highly technical and complex principles, techniques, concepts and work processes.
Level V: Procure and establish standards and specifications for the most complex, specialized and technical commodities and services.
Level VI: Supervise a staff of specialists performing the drafting and developing a wide variety of specifications for formal purchasing requirements.
Requires a bachelor's degree or comparable experience. Level IV – 2 ½ years; Level V – 3 ½ years; Level VI – 4 ½ years.
For more information, see the class specifications and minimum qualifications.
Apply online: